Birthday Parties • Children's Season Ticket Information • Order Gift Certificates
In 1986 Derby Dinner began a program that combined theatre and education. The children's theatre shows are performed weekdays for school groups and on Saturday for the public. All school shows have accompanying lesson plans to help teachers incorporate the play into the curriculum. The Saturday performances include breakfast or lunch, and season tickets that include four children's theatre shows are available.
---
Public Performances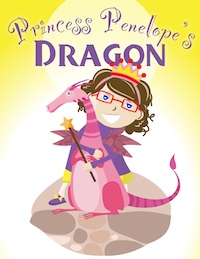 Penelope is the most precocious princess in the land, blaming everything she does wrong on her pink dragon. This world premiere musical comedy is a clever, updated take on the "Boy Who Cried Wolf" and is about honesty and giving respect to other.
Princess Penelope's Dragon Cast List
Price:
Breakfast – $16.00; Lunch – $21.00
Time:
May 24, 31, June 7, 14, 21, 2014
9:00 A.M. Show 10:00 A.M.
12:00 P.M. Show 1:15 P.M.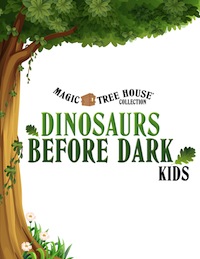 Magic Treehouse Series:  Dinosaurs Before Dark
What would you do if a tree house in your neighborhood could transport you anywhere you wanted to go? Be transported back to the time of the dinosaurs in this adaptation of Mary Pope Osborne's award-winning fantasy adventure books from the Magic Tree House book series.
Price:
Breakfast – $16.00; Lunch – $21.00
Time:
October 11, 18, 25, November 1, 15, 2014
9:00 A.M. Show 10:00 A.M.
12:00 P.M. Show 1:15 P.M.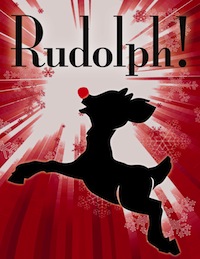 Rudolph!
Enjoy this musical treasure about a young misfit reindeer who just wants to fit in. Santa will be at every performance!
Price:
Breakfast – $16.00; Lunch – $21.00
Time:
November 22, 28, 29, December 6, 13, 20, 2014
9:00 A.M. Show 10:00 A.M.
12:00 P.M. Show 1:15 P.M.
---
Birthday Parties
Celebrate your birthday with us!
Call for Price Info or to book your party - 812.288.8281
---
Mainstage Student Matinees
Theatre Performances: 812-288-8281
Goals/Mission statement of organization:
Our goal is to develop and nurture the creativity and appreciation of theatre within students by exposing them to a live musical theatre performance.
Teachers receive study guides/lesson plans that correlate to Common Core State Standards,  Kentucky Core Academic Standards,  and Indiana Academic Standards.  Plans include pre and post production activities that aid in extending the experience beyond the doors of the theatre.
ATTENTION TEACHERS! Join our Email Club to receive lesson plans via e-mail, special discounts and invitations to special performances. Forward your request to
amyers@derbydinner.com
.
Price: $6.00 each with one free adult for every 20 students.
Time: 9:30 A.M. Seating 10:00 A.M. Performance
Length: 2 hours with a 15 minute intermission.
Grades: 6 - 12
Student Rush Tickets Available for $10.00 at 7:30pm every evening, if not sold out!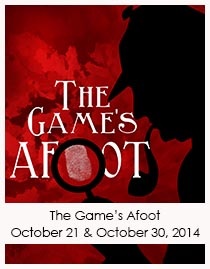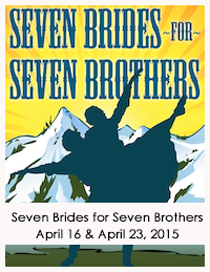 ---
Children's Theatre Student Matinees
Lesson plans provided for grade-level. See "Mainstage Student Matinees" for more information.
Price: $5.00 each with one free adult for every 10 students
Time: 9:30 A.M. Seating - 10:00 A.M. Performance
Length: 1 hour
Grades: P - 5
PRINCESS PENELOPE'S DRAGON May 29, 30, June 2, 3, 5, 6, 13, 2014
MAGIC TREE HOUSE COLLECTION: DINOSAURS BEFORE DARK – KIDS October 13, 14, 16, 17, 20, 22, 23, 24, 27, 28, 29, 31, 2014
THE TOOTH FAIRY February 23, 24, 25, 26, 27, March 2, 3, 5, 6, 9, 10, 12, 13, 2015
SLEEPING BEAUTY May 21, 22, 28, 29, June, 1, 2, 4, 5, 2015